Nature always unveils peace and joy with its colorful blooms and harvest. The "palmetto state", I mean South Carolina, is a great place to explore beautiful blooms and nature. Have a look at the five most beautiful gardens in South Carolina's land cover.
A recharging place with a natural, historical, and cultural blend. This garden started its journey in 1931. Since then, it has been a great place in South Carolina, especially for nature lovers. Kids, Adults, and all can enjoy this place. This botanical garden is not just for colorful flowers, it has a zoo, sculptures, and many more to offer.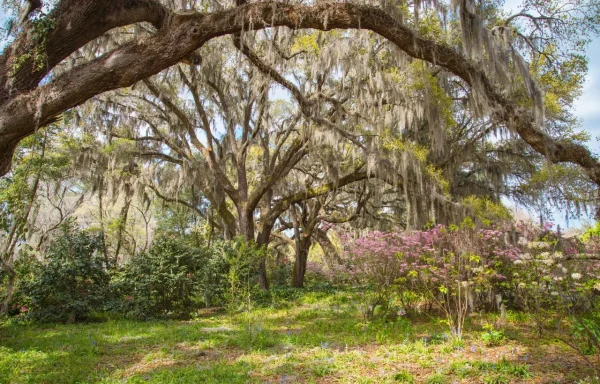 Not only that physically disabled people can also visit and enjoy. This botanical garden is not just for colorful flowers, it has a zoo, sculptures, and many more to offer.  If you are planning to visit this beautiful place, make sure to obey the rules of this botanical garden. Pets are undesirable here. The tickets range from 10-18$ according to age. It's easy to visit Brook Green!
Address: 1931 Brookgreen Drive, Murrells Inlet, SC 29576, Off US Highway 17 Bypass
Phone: +18432356000
Rating: 4.8
Reviews: 4633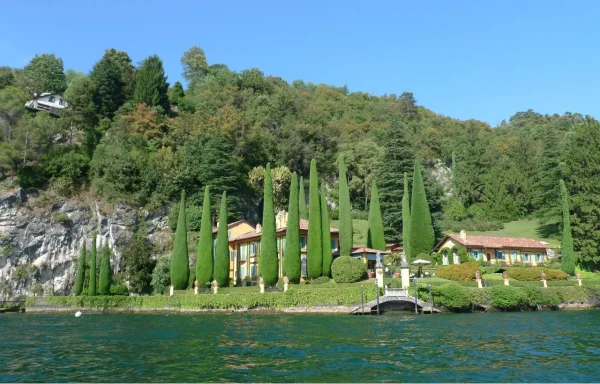 A breathtaking garden with amazing roam-around sections! You can not only enjoy the large, shady cypress trees around but also, there are many riding scopes. What? Yes, you can enjoy boat rides, the butterfly pavilion, gift shops, and many others in Cypress garden.
People love the tour guidance here. Even self-help/exploring is also available here. This garden allows the wheelchair. Overall you can choose Cypress as a wonderful place for a nature day out!
Address: 3030 Cypress Gardens Rd, Moncks Corner, SC 29461, United States.
Phone: +18435530515
Rating: 4.8
Reviews: 1927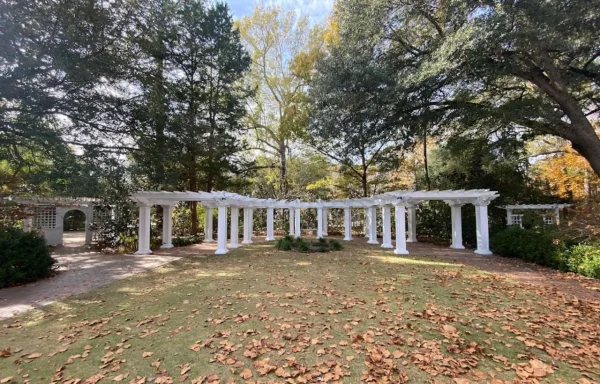 A soothing and adventurous place to visit in South Carolina! This public botanical garden has wood trails and challenging paths. Visitors do not find clean ground only one can enjoy the flowers, views, and creeks here. Well, it is a perfect place for a picnic, hangout, and other. You can go to this place with your dog. So, pet-friendly botanical garden. Full bloom season, birds chirping and breathtaking rides add more value to Kalmia garden and invite the visitors cordially.
Address: 1624 W Carolina Ave, Hartsville, SC 29550, United States.
Phone: +18433838145
Rating: 4.7
Reviews: 369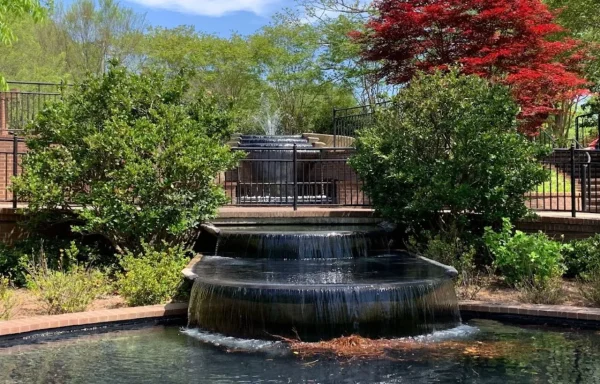 This community garden is the epitome of beauty. Surprisingly, you need no tickets to roam around this botanical garden. This garden has colored blooms like roses and spring azaleas. One can enjoy the turtles and fountains in a row.
You can bring your dog or cat to Glencairn. Again, this aesthetic place offers wedding, prom, and work photo shoots. This great place in the rocky hills of South Carolina also pays tribute to the branches of the military through the memorials built in the area. So, people love to visit this photogenic place to enjoy peace.
Address: 725 Crest St, Rock Hill, SC 29730, United States.
Phone: +18033295620
Review: 4.8
Ratings:1348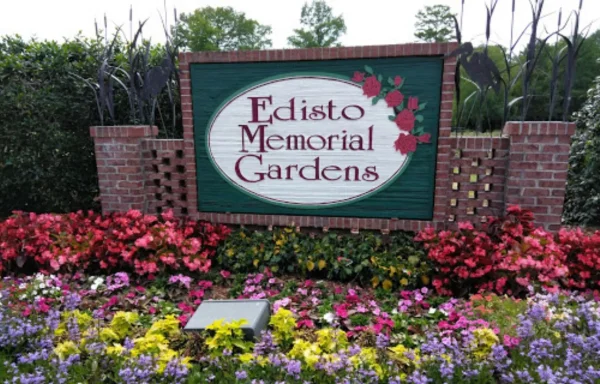 A massive garden with great scope for broad walks, picnics, and nature! You can find flowers, ducks, geese, and fountains amid this 175-acre garden area. This amazing place does not charge the costs, has free parking, and amazes you with flowers in the blooming season. However, Edisto is pretty much popular in South Carolina for its rose varieties.
Again, December is almost near, and Edisto offers a great Christmas light event, so you can just walk through this garden and feel the festive vibe. So, one must visit Edisto to enjoy the trails along the river, chit-chat in benches and of course the fragrant roses!
Address: 200 Riverside Dr SW, Orangeburg, SC 29115, United States
Phone: +18035336020
Rating: 4.5
Reviews: 826