Who doesn't love the blossom, colour-pitch flowers? The most prompting thing that attracts us to flowers is the vibrant colour of those flowers.
We buy different flowers for different occasions, ceremonies, and many other rituals and religious purposes. Nowadays, people are attracted to home gardens, backyard gardens, and roof gardening. The main motto is to see those beautiful, colourful blooms out of your labour behind flower gardening.
We wish to have red, pink, orange, and whatnot all the plangent colours of flowers in our garden. What about the golden colour? Yes, it has hype as well.
There are golden colour flowers in many flower categories. Are you excited to explore more about these flowers for your garden or special occasions? Then get ready to get a glimpse of the golden flowers right below. Here we go.
Types of the golden flower
Firstly, golden is a bright colour to make your morning more pleasant. And if it comes in a flower version, it's an exciting thing. Let's see the golden flower one by one.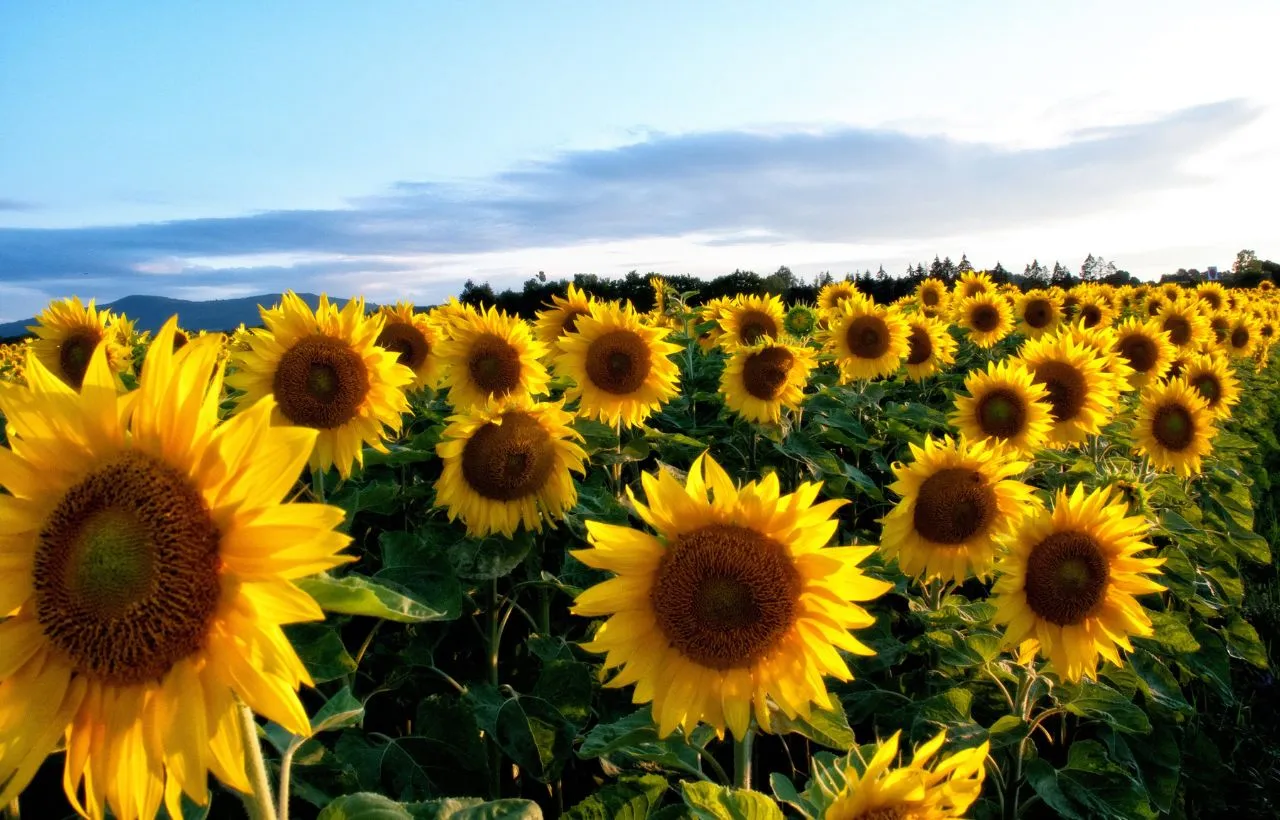 Sunflower
However, the first name that comes to mind as a golden flower is the giant sunflower. It's like a smiley on your garden bloom.
Sunflowers are like little sunshine and give people a very overwhelming appearance. In the USA, the yearly sunflower blooms in the autumn and summer. You can plant it in your garden and get the golden flower vibes every day during these seasons. On the other hand, the perennial one blooms in October and July. You can plant the giant, tiny, or any version of golden sunflower as your preference.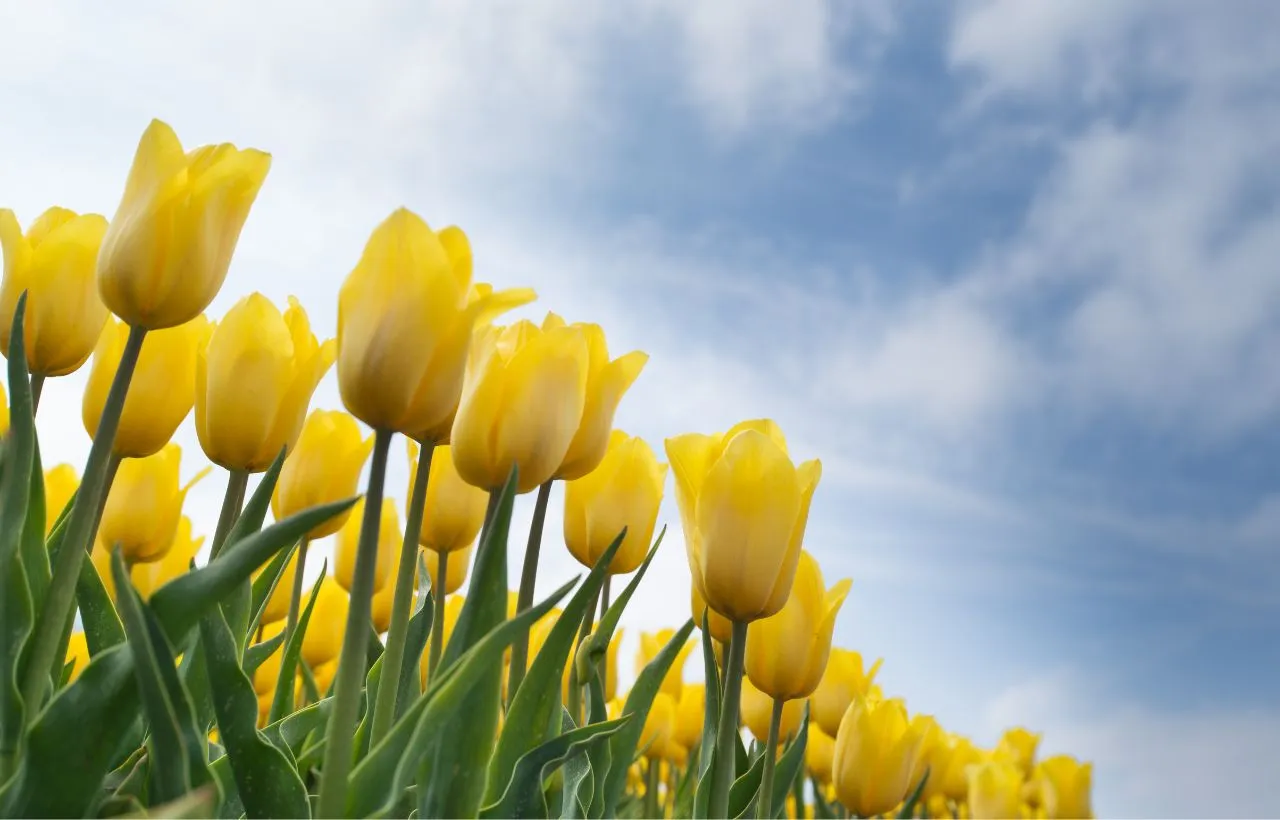 Tulip
You can get a yellow tulip for your garden. How come? Tulips are very famous as golden flowers. It has a bulb variety. One of the best ones is the golden parade tulip which gives a beautiful look in the spring garden. You can expect to have your golden tulip up to 25 inches long and 6 inches in width.
Monte Carlo, Montella, sun gold tulip, Yokohama, and many other tulip versions are perfect for the spectacular golden bloom. The tulip is a perennial flower, and one has to make sure a full sunlight garden stereo for these amazing flowers.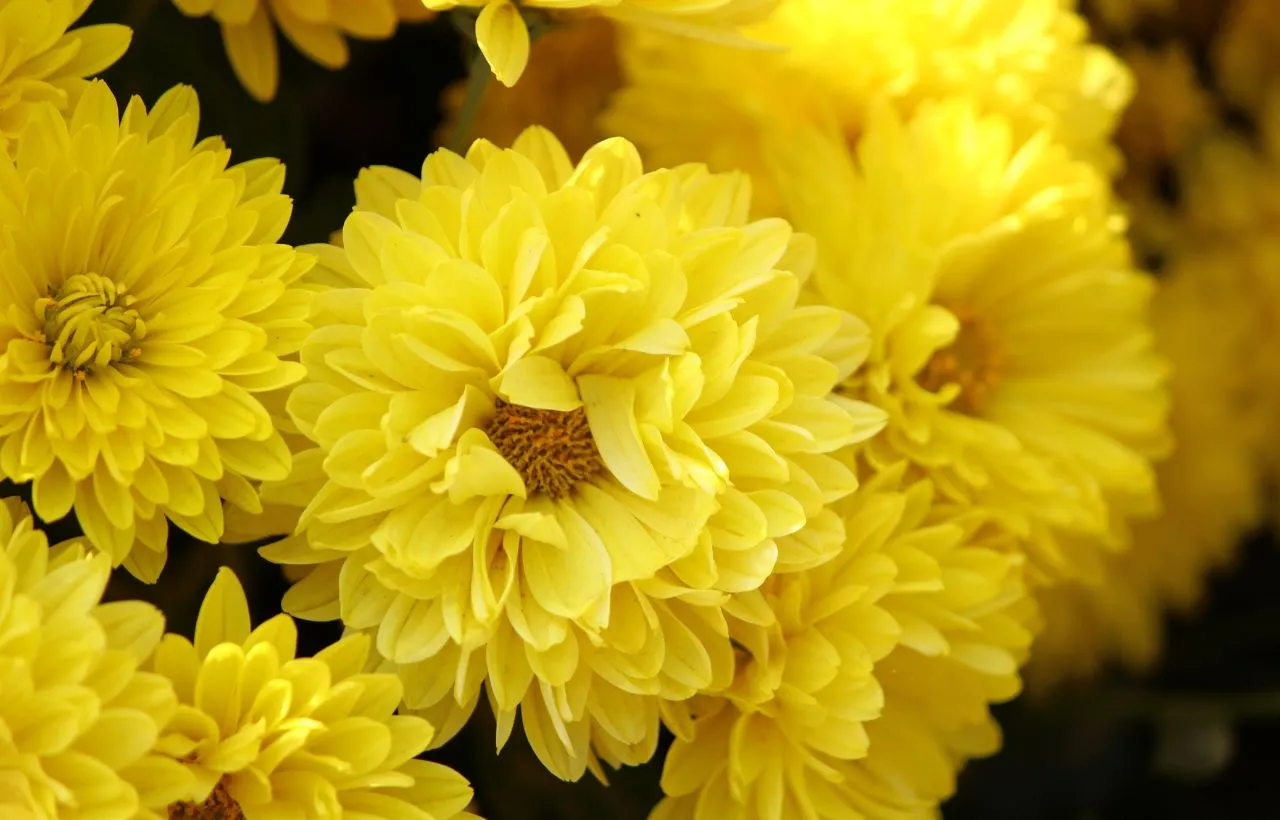 Chrysanthemum
Chrysanthemums are symbolic flowers. It represents love, friendship, and the life cycle. So, the yellow chrysanthemum is a golden flower. These flowers do not require extra care. You can grow them in your garden pots or the garden plot as your winter bulbs. But a proper drainage system is essential for chrysanthemum plants. You can expect to have wilting due to improper drainage.
These hard mums can grow well in North America. South California, Pennsylvania, is an excellent place to grow the chrysanthemum. The yellow buttercup chrysanthemum is famous as the golden chrysanthemum.
Marigold
Beautiful marigold flowers are the perfect example of golden flowers. These bulbs are not annual flowers; late spring and fall are the best seasons to grow them.
You can see your marigolds disappearing from the garden before the winter's first fleck. Marigolds prefer warmer weather. As a result, it appears in South America and Central America.
Other golden flowers
Well, there are a bunch of goldy flowers. Yellow roses to daffodils, coreopsis, acacia, yellow orchid, and yellow lilies; you can get many more.
How to grow your golden flowers?
Well, all the flowers that have a golden or yellow colour, we can name golden flowers. But how to get the highest bloom in your garden? So let's check out the list you need to maintain to bloom your garden.
Potting mix: You will need a mixture of 70% peat moss, and 30% of compost. On the other hand, you need coco peat to hold your soil moisture of 70% and 30% compost. From these two mixtures add a certain ratio and your potting mix will be ready to go for planting. Don't forget to add fungicides.
Potting for seedling growth: 4 to 5 inches depth of a pot is perfect for the flower even larger than that is okay. But make sure to have tears under the pots for well-drainage.
Seed germination: Once you collect your flower seeds from your nearby garden store, you can sow the seeds in the potting mix. Some seeds require covering but some can remain without cover. Then you will add water to the seeds. Young seedlings need to shower regularly. Even without the proper sunlight exposure, your seedlings will not grow.
Transplanting the seedlings: You can transplant the seedlings into other pots or direct garden after the seedling growth. Make sure to avoid the transplant shock by not hurting the roots or cutting them off. Gently pull them out. Then transfer them in a 7 to 6 inches size pot in length and also the correct soil potting mix.
Pinching back: You can pinch back your flower plants to make your flower blooms look like bushy plants. If you cut one stem then you can have 2 stems from the cut. This helps the growth.
Fertilizing: You can add up to 1 table spoon of NPK fertilizer after every 15-20 days for better flower plant growth. According to our soil ratio, you will put the fertilizer.
Deadheading: Once you plants finish to producing the flowers, you can do deadheading. That means you will cut off the dead flowering heads from the plant to generate flowering seed from them. By doing this, you will allow the plant to grow flowers for second time on in the upcoming blooming season. After dead heading, you will put fertilizer to make your upcoming blooms healthy.
So, that's all you can do for your new golden flower growth. A gardener always needs to keep in mind what his/ her garden type is and also the hardness zone to make sure the right flowering bloom.
Taking care of the Golden flowers
You can no doubt grow your yellow, blooming yellow flowers in your garden. But some simple tricks and tacts can make your work easy. So let's do a session on how golden flowers bloom and what they need.
Sunflower
These yellow sunshine are native to North America. This sunshine flower is a broadleaf species and comes out from the soil with two large cotyledons. The current sunflower varieties can be up to 5-7 feet, that depends on your soil condition and planting time.
It is a finding of an introduction to the sunflower crop of the crop breeding studies department of Mexico. It has edible and ornamental value in your garden. The name represents their growing patterns because sunflowers are always sun-facing and follow the sun. Six hours of sunlight is essential. Don't over-fertilize. So, if you are following this you will get a super bloom. In the USA growing zone 4-9 can be the best for sunshine blooms.
Tulip
Tulip flowers need three main things full sun, well-drainage, and cold season. Tulips grow best in the USA- growing zone 3-7 and some parts of zone 8. You need to check out which growing zone you are living in now.
Put a mesh net after sowing the seeds to get a wow look in your tulip garden. Or, you can plant them in a pot. Tulip doesn't love so much water and the bobs do not love moisture. One can plant them 6-8 weeks before the first hard frost. The pH of soil 6-6.5 is best for tulips. So, be patient with your tulip flowers and you will get the best out of it.
Marigold
It thrives in South America, and people have a cultural value for it. The marigold flower loves heat and sun. Best to sow the seeds in June and July after the late spring. Marigolds love phosphorus and potassium as their fertilizer to bloom. Are you planning to grow them in a garden bed? Then spacing is a must.
Spacing can make help the bloom as well as control the powdery mildew in humid regions. Marigold requires 5.8-7.5 soil pH for blooming and surviving. That means it is a much tolerant flowering species. In the USA, the growing zone 2-11 is best for marigolds.
FAQ
We have been discussing the gold flower for a long, but a flower lover must know what other flower lovers think. So here are some FAQs about yellow flowers.
What flowers are naturally gold?
The natural gold flowers are sunflower, marigold, daylilies, lantanas, and basket of gold. All these flowers can easily mesmerize a flower lover and a gardener.
What is the most famous golden flower?
Though there are many yellow and golden colour flowers out there, daffodils are the most popular in the USA as yellow flowers.
How do you get a golden rose?
Hybrid the existing red roses and crossing can give you a golden rose. But it is a tedious task, and florists need to maintain a series of steps to get the golden result then they can handover to gardeners.
Conclusion
How can we imagine life without flowers? In the happiest moment of funeral rituals, flowers are there. The flowers express a lot about our feelings, and they are symbolic. The different colours and varieties have their speciality.
Golden flowers are also a favourite for flower lovers. From yellow chrysanthemums and sunflowers to yellow roses, you can grow as many with proper care and interest. So pupil, get a golden garden with golden flowers.