The way people love pets, people love plants too. Plants are like medicine. If the plants are tiny, giant, or even cacti, these plants add a positive value to your daily life. Indoor plants are not indifferent to any other plants. Walking around a garden/ park is always a pleasure, likewise, having indoor plants is not only a pleasure but boosts your mind and body as well. Indoor plants are like scavengers, they can inhale indoor air pollutants, remove toxins, and much more actually.
We know snake plants, aloe vera, spider plants, and rubber plants are popular indoor plants. But do you know what potting soil for indoor plants is the best?
If you don't know, then stay tuned. This read is only for you. There are some best organic and easy potting soil for indoor plants. Let's read over the best potting soil for indoor plants to make them the source of your happiness and a healthier version of you.
What should be the potting soil for your indoor plants?
Easy, moist, and porous soil should be the best for indoor plants. In general, you can choose the market-bought soil mix or even you can go for different ingredients and then mix them up to make your homemade potting mix. Whatever, the choice is, there should be a general potting soil for all indoor plants. What is it?
Perlite, all-purpose compost, and loamy-loose soil should be the equation for your indoor plants. If you choose the wrong soil for your plants and fail to favor, it with the best nutrients then your indoor plants will be unhappy. Due to the failure in potting soil for indoor plants, your plants will get diseases and drop off the leaves and won't grow healthy. So, don't make a mess.
For the home plants, cacti, and succulents the potting mix can be-
15-20% perlite,
15-20% cocopeat,
30% sand/garden soil,
20% warm casting, and
10-20% vermiculate.
In the case of perlite, they are best to make the soil porous and help the soil to breathe. Cocopeat helps to hold moisture for a long time, but it will not give in nutrients so far to your indoor plants.
Again, wormcasts are the organic nutrients for your plants and help them grow simultaneously. What about vermiculite? They are also helpful ingredients for potting soil for indoor plants. They can hold moisture; they are easy to reuse because it doesn't degrade. So, all in all, these are the popular ingredients for your indoor potting mix. The ratio of these components can change according to your indoor plant type. When the cacti plants love mostly the coarse soil, the general home plants like spider plants are fond of the wormcast. So, the various plants crave for various types of potting soil mix ratios.
The five best potting soil for indoor plants
Are you lazy or busy? Sometimes buying each component and mixing up can be a difficult task for beginners. But thanks to today's trend of the market. Yes, you can try out the ready-potting soil for indoor plants. It is easy and of course worthwhile. So, let's dig into the best soil mix for indoor plants.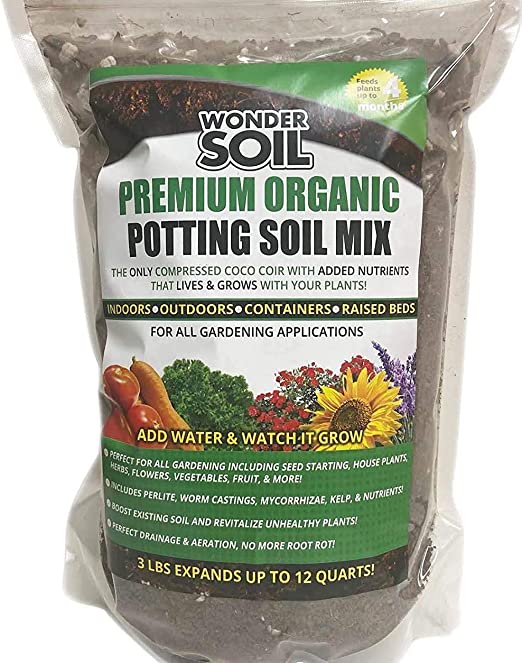 It has coco coir and has the bulk of nutrients. So, it can be a magical potting soil mix for your houseplants. What are the main ingredients of Wonder soil? It concludes kelp, humus, worm castings, mycorrhiza, coco coir, organic nutrients, rock minerals, and gypsum.
However, it acts as a fast-germinating medium for seeds, outdoor gardens, and indoor plants as well. What's the amount in one packet? Around 1 kg.
There is a bunch of good reviews about it. It's almost one of the best soil mix products. People love it for its lightweight, and easy usage, and it is worth investing in this.
The popular zip lock bag is a good thing for you. Use how much you need then save it for later. Again, a bright side to it is the coco coir, which keeps the soil moist and saves your seed, energy, and water. You can commonly use the pot and containers for measuring the WONDER SOIL mix. So, it's a little packed with lots of good and has a 4.5-star rating. Around 1000 users are satisfied with this potting soil mix for indoor plants and other gardening types.
Pros
Cons

Organic soil mixed with lots of nutrients
perfect for all types of gardening so is for indoor plants.
A great mix that expands quickly in water and yes not costly.

Sometimes a little moisture can initiate some molds and other diseases.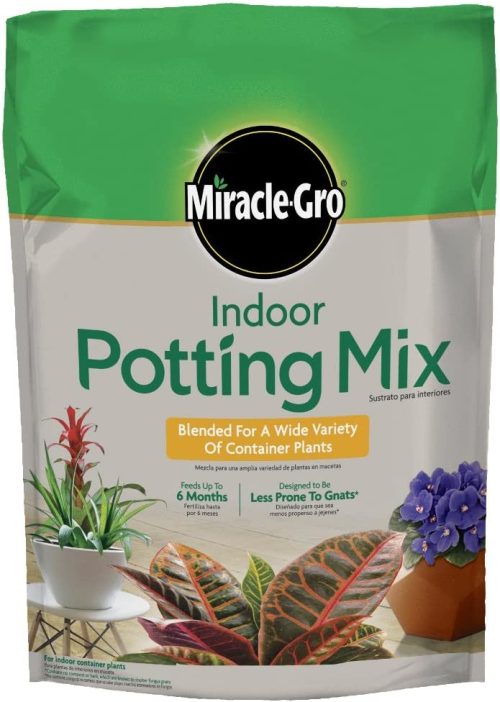 Well, it's a good value for your money. This specialized indoor potting mix can make your houseplant grow more easily. What's in this potting mix? It has coco coir and the best part is about having no bark/ compost. Eventually, you don't need to worry about the fungus attack anymore.
A potting soil mix for indoor plants with 4.7 stars and ratings of almost 40K people, is the miracle gro. It has the best seller rank as the patio and lawn garden soil and the number one seller as the garden soil.
This product has a combo offer. You can get Miracle-Gro indoor plant food, and indoor leaf shine with a soil mix and it costs around 16$. In general, the Miracle-Gro soil mix has 1.2kg in one pack. The price is 7$. There are other options as well, you can check them out. Any tropical plants, succulents, or cacti love this potting mix.
If you want quick and easy drainage soil, then pick this one for your house plants. The water drains out very quickly. Again, it doesn't have a smell that makes it odd as the home plant mixture.
All in all, this product can offer you many bright sides.
Pros
Cons

Lightweight, inexpensive
No organic compost so not prone to fungal diseases
The best soil potting mix for various plants.

The bag is not resealable.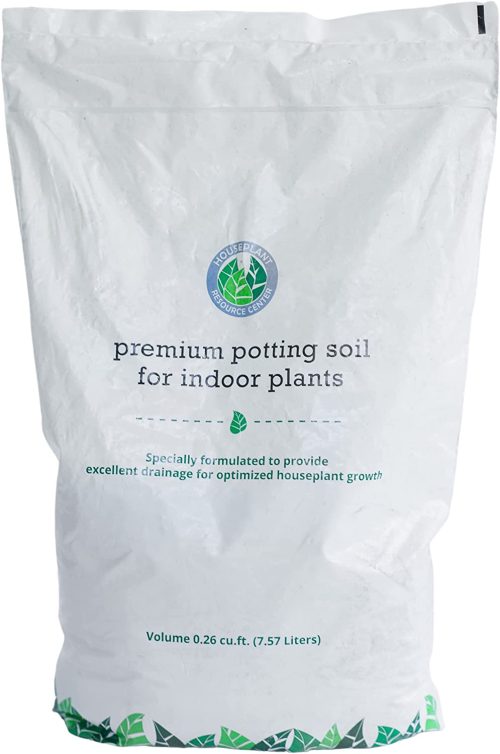 A helpful potting soil mix for indoor plants that promotes healthy growth of plant leaves, save the roots and keep away any brown spot and diseases. Guess what? The soil mix has a protective measure to save your soil from over-watering and underwatering.
What do people like so much about its packaging? Because the resealable bag of the premium potting soil mix for indoor plants has been completely sterilized. This soil mix has so much goodness. It not only has the aged bark, coco coir, and perlite to serve your trees with a well-drainage and airy medium, but it has a good combination of nutrients. You will be happy to get all sorts of nutrients in this potting soil mix for your indoor plants.
Are you confused that this potting soil mix is only best for some indoor plants? No way. This potting soil is best to prevent the root from rotting and it can be a good solution for most plants like rubber, spider, fiddle leaf fig plants and other big-leaf indoor plants.
This is made in the USA and the potting mix has all the goodness. In terms of goodness, the certified biochar helps with nutrients like NPK, aged bark in the mix can absorb impurities, is well-aerated, has good drainage, and has a perfect balance. Most importantly, it has no chemical components in this 3kg pack. So, it's an eco-friendly soil mix for you. Now if we look at the ratings of premium fiddle leaf fig potting soil developed by Houseplant Resource Center, it has 4.7 stars and 14 ratings.
Pros
Cons

It is resealable and has certified components like aged bark, wood biochar, green compost etc.
Premium potting mix has nutrients that make the plants lively and stronger.

First-time use or without complete knowledge if you use it, it can be a failure
As this is sterilized, if you introduce the premium soil mix with any bacteria from outside then your plant can have diseases as well.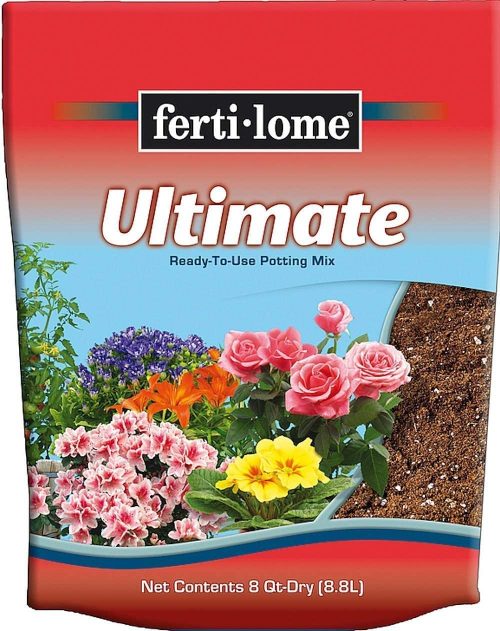 Well, it can be your ultimate, all-purpose potting mix. You can use this potting soil for indoor plants and seedlings, flowers, and other garden plants as well.
What are the key ingredients of the Fertilome ultimate potting mix? It has peat moss, coco coir, and limestone, and is free of any fungus and bacterial activities meaning completely sterilized. It can be a great solution for any outdoor potting plants and indoor plants as well. Lightweight and airy. It is alkaline due to the use of dolomite/calcite limestone, you can even use it to buffer your acidic potting soil.
Lambert Peat moss is the manufacturer of this easy and ready-to-use potting mix. However, it is not organic and has a complex formula to support your plants. The key ingredients of this soil mix the coco coir, and peat moss all last for a longer time in the soil mix. You can get around 3kg of potting soil mix in the Fertilome potting mix. It has a 4.7 rating, and almost 70% of users are happy with its use.
Pros
Cons

A good food and soil conditioner for indoor plants as well as other garden purposes.
It can retain moisture and help the plants to grow.

The excess amount of peat moss in the Fertilome potting mix can initiate any fungal diseases.

It is a good bet for your outdoor and indoor plants at a time. In one pack, you can get 12 dry quarts. What are the key ingredients of this potting soil for indoor plants? It is rich with the nutrients of underwater earth and sea. Moreover, it has fish emulsion, earthworm casting, bat guano, crab meal, aged forest product, sphagnum peat moss, etc.
What is so good about the ForFarm potting soil? It has all the organic ingredients and powerful nutrient-feeding capacity for plants. With the slow release of nutrients, your plants can grow more healthily. The main goodness of this small packet of the potting mix is the buffer pH. You can find this potting soil mix in an optimum pH level mostly ranging from 6.3-6.8. But you need to keep track of the bill as well. One pack of this potting mix is around 20$. You can buy other plants like 2 packs or 4 packs according to your garden type.
The ocean forest ingredient of this potting soil mix makes it more popular for airflow and feathery weight. Well, the FoxFarm potting mix can be a great alternative for nitrogen fertilizer, and thus it is easier to use, smells nice, and boosts your plant growth 100 times!
If we generalize the preferences of the consumers of FoxFarm potting soil, then they are happy with the potting soil and rates 4.7 stars and around 80% of users gave it a 5 star. So, it's a goodie potting soil mix indeed.
Pros
Cons

Good airflow, balanced pH and rich in nutrients
It is an organic potting mix so eco-friendly.
Shipment comes with an extra white bag, which makes the product more secure while shipping

This soil potting mix is costly.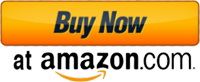 Conclusion
Now that you know what the best potting soil is for indoor plants, you can pick one for yourself. The choice is yours. If you are more interested in an organic potting mix, then FoxFarm is the right pick for you. On the other hand, the Miracle-Gro and WONDER soil potting mix is inexpensive and good. All in one pack. If you switch to the Premium potting mix, then it has a different story. It has some good combination of nutrients. Then again Fertilome is a good soil conditioner.
So, lots of preferences, but you need to choose according to your indoor plant type. Succulent, cacti, big leaf plants, rubber plants, or any other colorful, leafy indoor plants can differ from each other. So, make the best choice to be potted.