Hello, my garden folks!
Welcome to Gardening's Core where you explore gardening, and your score will be 100/100 at the end. It's a standby gardening assistance for you all, isn't it?
So, what's new in the town? Christmas is knocking at the door and a festive mood is going all around. But why is Gardening's Core here to remind you about the joyful thanksgiving, and Christmas? Because you have a lot to do with your plants in the garden! Wait, what? Yes, you read it right. The wrapped potted plants can be a fantastic gift idea for this festive season. What we normally do is just give someone the plant roots, and some seedlings/ cuts, right? But if you offer them a beautiful wrapped potted plant, it will be a pretties gift.  There are lots of accessories, different wrapping skills, and types of wraps for your potted plants. You can easily invest some bugs to create a wrapped potted plant for your keen.
So, no more here. Let's get straight into more details about wrapped potted plants and how to create one, and what types of chic accessories you can use to enhance the beauty of your green potted plant. Simply a wrapped potted plant is ready!
What is a wrapped potted plant?
Suppose you have a nice indoor plant in pots or cacti in the pot then you can use it as a gift. Even you can buy ready-made potted plants from a market then design the plant pots and make a new wrapped potted plant.
However, the plant itself is a unique gift and your loving one will keep it forever, and nurture it and that is the value of your gift.
It is not necessary to give a wrapped potted plant to a friend/family who has a backyard garden/ an indoor plant section. A wrapped potted plant can be a nice gift to non-gardening keen as well.
Of course, those plant which is heavy feeder requires lots of thumb rules to grow and cannot be wrapped potted plant. You can't give a person the outdoor plants that are most light-demanding, needy for garden beds rather than potting mix, etc. Yes, your loved one can transfer the wrapped potted plant into the garden bed later, that's different. But initially, for wrapped potted plants it is wise to choose the easy-going plants.
What are the best plants to pick as wrapped potted plants? Here you can count on the best indoor plants that are easy to maintain and nurture. These are photos, of snake plants, spider plants, peace lilies, aloe vera, ZZ plants, small colorful cacti, Chinese evergreen, dumbcane, air plants, jade plants, some bamboo plants and many more.
From the list, you can pick any of them as wrapped plants because they require less light, no green thumb rules, no worries about watering and a busy person can easily handle this small, greens gift. Surprisingly, the air plants don't even need any actual soil to grow. You can wrap them in nice, beautiful paper and give them away. The snake and aloe vera are succulents, so need to water them on a regular basis. Moreover, overwatering can hinder their growth.
The bamboo plant doesn't love direct sunlight. Both bamboo plants and photos can thrive in water. By choosing these plants, you are sure shot to have a great wrapped potted plant. However, sometimes some plants like bamboo, photos, and snake plants are considered holy plants. Whenever you are giving these wrapped potted plants it means you are wishing the person positivity, prosperity, and well-being.
Remember, your wrapped potting plant should be of that kind, which is hard to die, and the gift can remain for a longer time. So, bright light/indirect sunlight, less water can be the easy formula for your wrapped potted plants.
Handling the Accessories for wrapped potted plants
Now that you know what sort of plant you need, what's next? Any gift would be attractive with a piece of wrapping paper, right? Potted plants are also not different from it. Let's see what should be on your wrap-up list.
Begin with the pot…Start with a nice, cute pot/ container in which your wrapped potted plant will stand out. It is not always necessary to use the pots, sometimes like the air plants can easily be gifted in a piece of wrapping paper only. The pot can be made of plastic, or pottery or even you can just bring a pot and color it with your idea… Sometimes the chic, abstract water painting/ acrylic painting can be a great idea for your wrapped potted plants. What's in the mood now? Mandola can also enhance the pot outlook. So, prepare the pot whatever you like.
A handy burlap can be special too… You can even use the brown burlap for wrapped potted plants. Just bring a strong fabricated burlap and place your wanted plant in the mid of it and you are good to go. If you want, you can create some colorful stitches in the burlap or try to write something with the threads to make it more special for the person.
Crafting with ribbon… using colorful ribbons like velvet, satin, tag string, tinsel bow, decor tissues, and other accessories boost the trendiness of your wrapped potted plant. Imagine, a green beautiful plant amid a colorful creation, amazing right?
It's an easy thing to give away the wrapped potted plant. A little crafting and putting it all together can overcome the hardest. Buying a wrapped potted plant from somewhere is always the convenient option but preparing the wrapped potted plants with your own hands is just worthy of the smile on your keens face!…
Online options for wrapped potted plants
Are you lazy enough? Don't want to wrap/craft the plants? Then you can go through the following options for you. Take a look.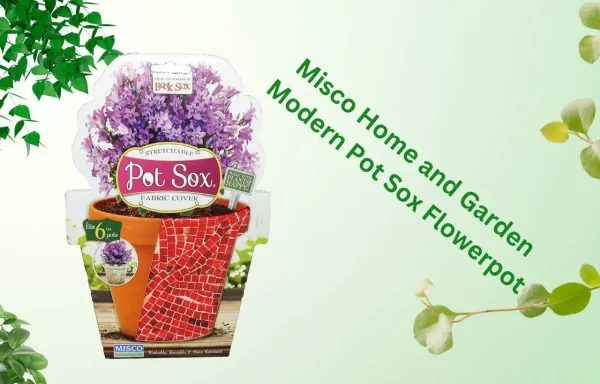 These ready-made pots are easy to carry and got a rustic, chic mosaic on the pots. Fabricated from the stretchable pot cover. It is red and can be very helpful to cover up your potted indoor plants. With this mosaic pot cover, you can have a wrapped potted plant instantly. No efforts are needed. So, what are the features?
It is round, both sides mounted.
A six inches pot can easily fit on this Misco fabric wrap.
The fabric wraps weigh 1.6 pounds, and they can save your pot from scratches, stains, etc.
It saves your indoor and outdoor potting plants from weather colds.
The product got 3.3-star rating on average. So, yeah you can bring a chic, mosaic pot sox to accomplish the wrapped potted plant plan.
Pros
Cons

Got a nice, red mosaic design which is perfect for the wrapped potted plant idea.
Stretchable, easy to wash and reuse.

So far, it can support only 6 inches of pot and less than that.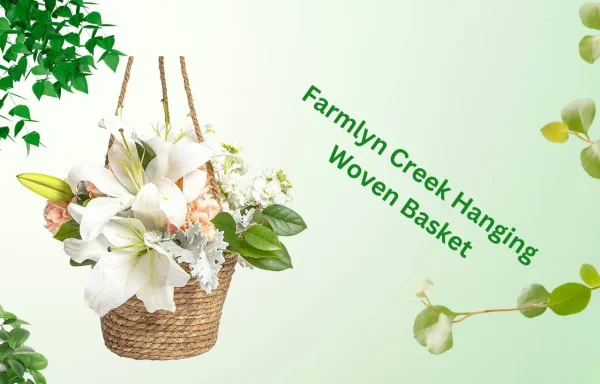 A round, wall-hanging woven basket can be a nice option for you. If you want, you can easily use this for your wrapped potted plants. Just place a potting plant in the hanging basket. Now, why is hanging woven basket so popular that it has 4.4 stars? what are the features?
This planter is made from seagrass material, so the plants are more hydrated and placed perfectly.
It is chic and round.
This wrapped potted plant is durable.
The hanging ropes are also strong, and three threads joining together at the top can hold the potted plant perfectly.
You can easily place a potting plant of 6 inches in height in this woven basket and it has a broad mouth of around 8 inches. It could be a perfect gift as the wrapped potted plant because the woven basket gives a nice outlook.
Pros
Cons

The woven baskets are worth paying for and an amazing idea of wrapped potted plants
Durable, easy to hang and lightweight.
Supports both indoor and outdoor small plants.

Sometimes the hanging ropes can be troublesome.

FAQ
Let's have a quick overview of the wrapped potted plants best-asked questions in the following section:
How long can plants stay wrapped?
If you use some paper wraps and just place the plant cutting inside it and present it to someone, remember that the person will uncover it within 1/2 day. Because if you don't uncover them, the plants may die, and fungal attacks can also happen. So, 1/2 day not more than that.
How do you wrap potted plants with burlap?
Easy thing, you just cut a square burlap. Then place your potted plant and cover it off with the square-cut burlap. Hold up all the edges and tie with a ribbon/ twine/raffia. Then your wrapped potted plant with burlap is ready. Make sure your pot is dry enough so that the burlap is not spoiled.
Why do people wrap aluminum foil on plants?
It is the best way to save your soil from drying. Excessive heat can dry out your soil. You can just wrap a foil at the plant's bottom, and it will refract the sunlight. As a result, the wrapped potted plant will be sun heat protective.
Summary
Okay, are you excited to make your creation with potted plants? Of course. The wrapped potted plant is a nice, eco-friendly, and long-lasting gift, isn't it? It takes less time to create a unique one. Your favorite person can replenish it and consider it a sweet memory. I hope, this read can make your journey easier with the wrapped potted plant idea.
So, time to wrap up and make your potted plants more beautiful with your beautiful thoughts.